About Mark McPherson
Biography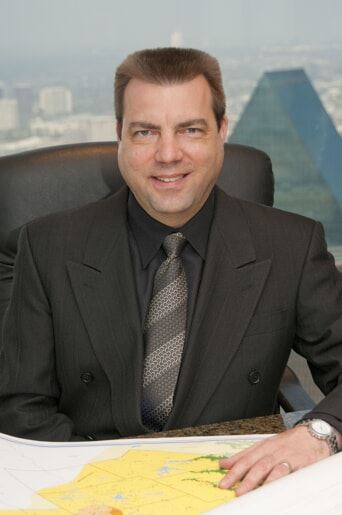 Mark McPherson is the sole attorney at McPherson Law Firm PLLC. He has been developing his unique focus on environmental and water issues for over twenty years and is now a nationally recognized expert in these areas.
He intentionally chose areas of law he enjoys and has limited his practice accordingly.
Upon graduating from Washington & Lee University School of Law in 1990, he worked for five years with a large Dallas law firm, Mankoff, Hill, Held & Goldburg, PC. At Mankoff Hill, he learned commercial real estate law, environmental law, lending law, and commercial law from some of the best attorneys in Texas.
Whereas many young lawyers in law firms work for departments, he spent most of his time at Mankoff Hill working for one attorney who mentored him not just in the law, but in all aspects of the practice. It was an invaluable experience that allowed him to learn vital negotiation skills and the psychology and momentum of transactions.
He resigned from Mankoff Hill in 1995 to begin his own practice. Realizing the crucial effect of environmental law and water rights on the value of real estate and businesses, as well as the need to bring land use and business experience to these areas, he has narrowed his practice over time to environmental law and water rights.
This steady transformation has culminated in the tightly focused practice he has today and the contributions he has made to the legal community.
Court Admissions
Supreme Court of the State of Texas and all other Texas state, county, and local courts, 1990
United States District Courts for the Northern (1990) and Eastern (1992) Districts of Texas
Bar Admissions
State Bar of Texas, 1990
Real Estate, Probate, and Trust Law Section
Environmental & Natural Resources Law Section
Dallas Bar Association, 1990
Real Estate Section
Environmental Section
Law School
Washington & Lee University School of Law, Lexington, Virginia, 1990 (Doctor of Jurisprudence)
Best Brief and Best Oralist, John W. Davis Moot Court Competition, 1989 (one of the few times in school history when the same person won both awards simultaneously)
National Appellate Advocacy Team
International Law Society
Phi Delta Phi (legal fraternity)
College
Belmont University, Nashville, Tennessee, 1987 (Bachelor of Science, Cum Laude)
Senior Class President, 1986
Student Foundation Charter Member, President, 1985-1986
Attorney General, Student Government Association
Associate Justice, Student Government Association
Four Year Academic Scholarship
Political Science Department Award
Intern, Tennessee State Senate, 1985-1987
Personal Trivia
Hometown: Crossville, Tennessee
Favorite Book: The Three Musketeers, by Alexander Dumas
Favorite Musician: Elvis. By age 9, his kids had been to Graceland twice.
Favorite Type of Music: Blues and Jazz
Favorite Sports to follow: Auto Racing, SEC College Football (Tennessee Vols)
Favorite Participatory Activities: Cycling, Hunting, Fishing, Snorkeling
Favorite Food: Texas Barbeque and all the traditional sides
Favorite Holiday: Memorial Day (F1 Monaco, Indy 500 and Coca-Cola 600 in one day)